Sitting in the car a mile from Mo's house I was aware of this little black VW Polo whizz past at a "blink and you will miss it speed"... yep that was Mo! Famous for her antics behind the wheel it was fitting that the first glimpse I had of Mo on her wedding day was fleeing along behind the wheel of her little black car.
I arrived at Tigh Na Sith, the Fearn's family home, and was greeted by the dogs running around before Mo came bouncing to the door - "COME AND SEE MY SHOOOOES".....
The jewellery worn by Mo and her Bridesmaids, sisters Alison, Eilidh and Katie, had been purchased from the world famous Tiffany & Co in New York. Rather than write out a huge spiel about the wedding day, I will leave the photographs to tell the story. If you would like to find out how Mo & Mark met and also how Mark proposed, please visit their pre wedding shoot blog post.
As the girls were getting their make up done, there was a delivery of one of the most unique Wedding presents I have seen... top marks to Ali Edwards (can anyone guess she is a Dentist?!!)
You can ALWAYS rely on a good reaction from the Bride's father - thankfully he was only fooling around and we have another photograph with his genuine reaction, so proud :)
Someone did their best to stop Mo from getting to the church on time!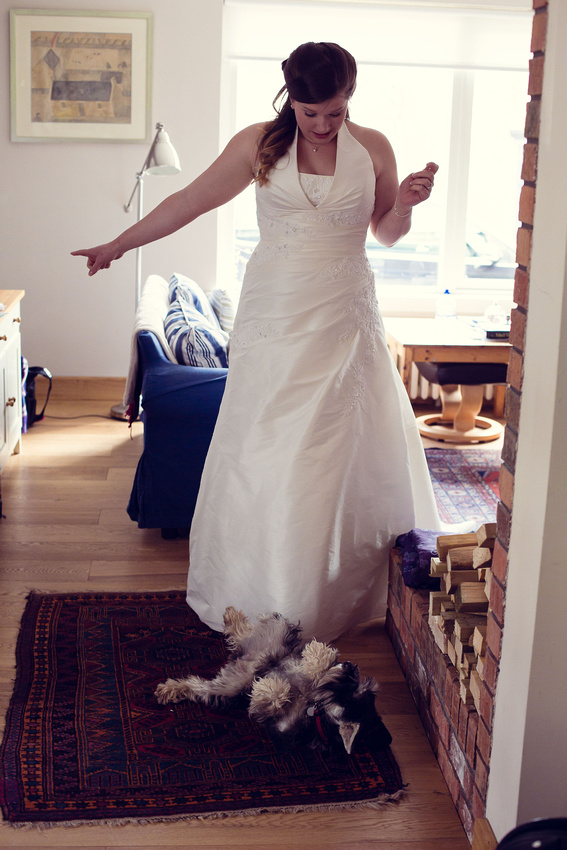 The Bride & Bridesmaids: Alison, Mo, Eilidh and Katie
Love the reactions of all the well wishers outside the Church
Beautiful Bride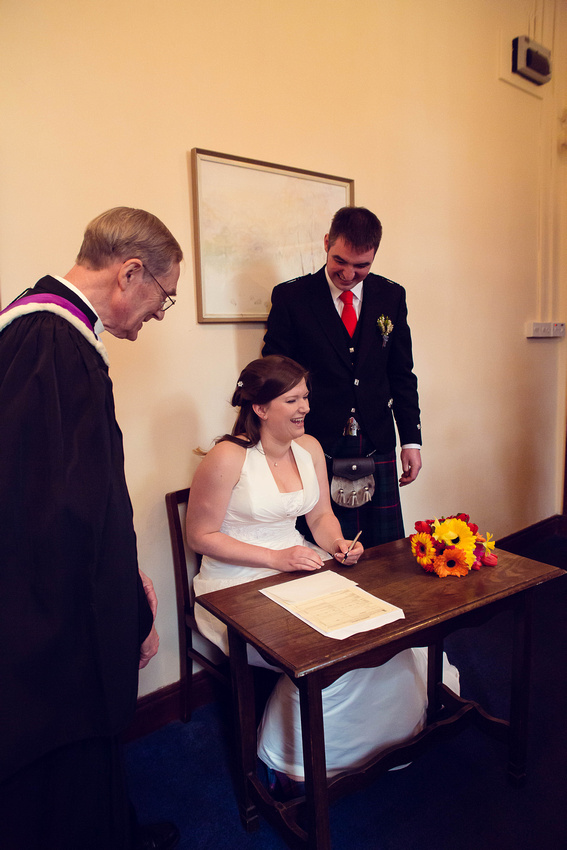 Attack of the confetti!
"THE HANDSTAND!!!" Crazy Bride, love the reactions of the onlookers!
I could not believe the height of the shoes the Bridesmaids were wearing, although Eilidh was later spotted sporting some not quite so glamorous shoes!
The end of a fantastic day...
Thank you so much Mo & Mark for allowing me to capture your day on camera, I had such an amazing time and it was such a happy occasion. I know you will have many fantastic years ahead of you and wish you both all the best :)
To view more photographs from Mo & Mark's wedding, watch the slideshow below:
Have a great week :)
Eilidh x
PS This was my very first wedding as a photographer, it was an absolutely amazing experience and I cannot wait for my next wedding (thankfully I don't have to wait too long as Alison & Gavin are getting married on SUNDAY!!), I cannot thank Mo and Mark enough for putting their trust in me to capture their fantastic wedding day :)